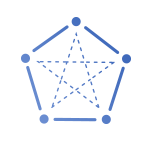 We made it simple for you… we are connected to the most important traffic exchange points in the Balkans. Experience less than 10 ms latency to Bucharest and less than 20 ms outside Balkans.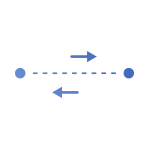 Balkan-IX provides a full range of data transmission services for Telecoms and Corporate customers. The company operates in Balkan Peninsula and is head-quartered in Sofia, Bulgaria.
IPTV Service represent audio visual media content broadcasting by using IP protocol for data transmission and is appropriate for usage by the majority of TV operators (DVB-C or IPTV).
With Balkan-IX attacks mitigation service in place, organizations no longer need to be concerned with the possibility of network disruptions and can maintain excellent user response time even when under attack.
Most reliable Internet exchange points

Presence in biggest data centers
24/7 professional support

More About Us
Balkan-IX is a neutral, independent Internet Exchange enterprise which promotes and advocates open peering policy. Our company has an established infrastructure designed to transfer and exchange Internet traffic in Europe. This enables each customer connected with 1GE, 10GE or aggregated ports to exchange IP traffic with any other participant by mutual agreement and understanding or by using public route-server (RS). The routing exchanged information is carried over by BGP sessions between the parties through direct sessions or through RSs. Each participant can have their own peering policy – private, open or restrictive.
Our company is designed for telecom operators, Internet Service Providers (ISP), content providers, content delivery networks and any enterprise having its own Autonomous System (AS).
Internet Service Providers

Content delivery networks