Local and European Peering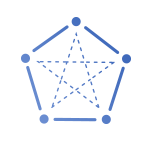 Balkan IX offers its members unique opportunity to exchange traffic between each other at a single flat price. This means that a participant only orders a single port and then immediately gets connected to all other. This is an excellent solution to make a stable and reliable connection to the most important market players and content providers with lower latency. The network is being monitored by highly skilled engineers always available on your disposal for support requests.
Imagine all the opportunities…with having a Local peering exchange port connected to us with an even expanded value? Ever expanding. Yes it's possible to achieve even more with your connection to us and we present this chance to our members without any additional costs! We currently offer direct connections to most important peering exchanges in Europe – Frankfurt, Amsterdam, London, Stockholm as well as in the region like Belgrade and Bucharest. We make it easy by omitting the need of transport through the well-known traffic hubs.