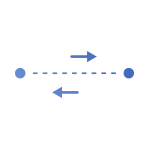 Balkan-IX provides a full range of data transport services for Telecoms and Corporate customers.
Internet
Access and IP transit to global internet space.
Bulgarian Peering
Access to Bulgarian internet space through 40 Peering partners by providing direct connectivity to all major Bulgarian domains.
VPN over the Internet/ BG-Peering.
Static and dynamic BGPv4.